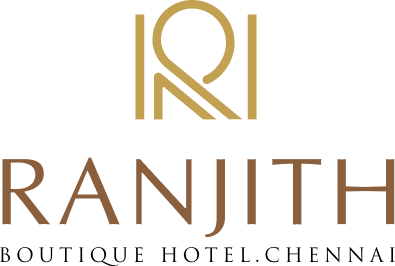 Loading...
Over time, Hotel Ranjith has created a legacy of culinary excellence
Crafting irresistible flavours is a process that begins from handpicking the right ingredients and finding their perfect harmony, so that they engage all the senses. Our recipes have been perfected over decades in our kitchens and it is the pride of our Chefs and the delight of every guest.
Opal Inn
A multi-cuisine restaurant that truly commits to the unique flavours and textures of each of its cuisines, with three separate kitchens for Chinese, continental and Indian food. Opal's team of veteran chefs ensure that every dish achieves a harmony of flavours.
Pinnacle
A North Indian roof-top restaurant that looks over the gleaming vistas of Central Chennai. Dig into our famous kebabs and enjoy the cool evening breeze with a lovely panoramic view and one of Pinnacle's signature cocktails in hand.
Crystal
A quiet and sophisticated bar that exudes a sense of warmth and comfort the moment you step in. Its excellent service and irresistible food has won the hearts of many a loyal patron over the years.
Amber
A South Indian restaurant featuring traditional cuisines from the four states, Amber combines authentic flavours and a relaxed ambience to offer customers a truly refreshing experience.